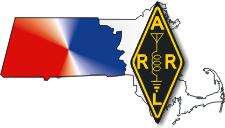 Nominations for Western Massachusetts Section Manager are now open!  The term is for two years starting on January 1, 2018.
Any candidate for the office of Section Manager must be a resident of the section, a licensed amateur of Technician class or higher, and a full member of the League for a continuous term of at least two years immediately preceding receipt of a petition for nomination.  All nomination paperwork must be received by ARRL Headquarters in Newington, CT by 4:00 PM on Friday, September 8, 2017.  The nomination forms and other associated information are available on ARRL HQ's website here.
Due to increased professional commitments as well as some health issues, current Section Manager Ed Emco W1KT will not be running for election again.