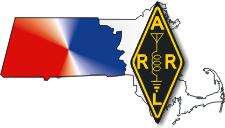 On Saturday, May 12, from 1-3 PM, members of two local amateur radio clubs will be at Annie's Book Stop of Worcester on 65 James Street to talk about their experiences with ham radio, and give a hands-on demonstration of what ham radio operators do.
The event is meant to perk the interest of kids in the middle school to college age range, although anyone of any age is welcome to come and enjoy the event.
Several members of the Central Massachusetts Amateur Radio Association and the Worcester County Radio Club (including KC1SDL, W1TAB, WW2JS, W3SJP and others) will be working the event, describing what ham radio is and what you can do with it once you have your license. A partial amateur radio station will be set up at Annie's Book Stop and attendees will be able to get on the air.
More on this event is posted on the event's Facebook page. Feel free to drop by during the event and say hello!