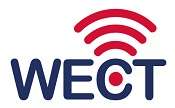 Worcester Emergency Communications Team President Brian Loverro K1BML is looking for a few more ham radio volunteers to help support the Sutton Chain of Lights this Saturday December 1, 2018 from 8:30 AM to 5:00 PM.
The event is a town-wide holiday celebration featuring open houses and activities at a large variety of locations throughout the town. For more on the event, visit the Sutton Chain of Lights Facebook page.
The role of amateur radio is to coordinate the trolley buses that shuttle people to and from various locations throughout the town. You will need an external antenna. The trolleys' roofs are made of fiberglass, so you'll need another means of attaching the antenna to the trolley other than mag mount. Duct tape has often been used in the past. HT's should be OK but portable mobiles are preferred. No DC power is available from the trolley so everything will need to be run by battery.
This is a very fun, festive and low-key event, perfect for those wanting to get into public service for the first time. Operators will also likely have opportunities to get out at some of the stops to shop and the like.
To sign up or for more information email K1BML and confirm that you have the equipment listed above. Thank you for your help and support.