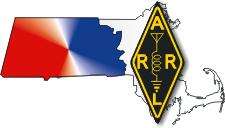 Happy New Year! This also marks 1 year as your section manager. It has been a busy year. It has also been a big learning curve for me. And of course, the usual triumphs and setbacks.
My hopes in 2019 is what we have got now grows. I have been working on some things which I feel will certainly help. One thing is to expand on is the mentoring of new hams and providing the technical resource to keep then interested from the moment they pass the test. I am also looking for a good way to put out the list of new licensees for the section. This was brought up at one of the club meetings I visited.
Another thing I think will be fun is I want to do a logo contest. Some sections have a logo and I think it would be neat to have one. So, between now and Field Day draw one or two or three and send them to me. I will have two others be part of the judging. If one is selected for use, they will be awarded the latest ARRL Handbook. (Or something there of equal value) Get your artistic skills going on this!
I still have ARES to fulfill and I really wish this did better. I still have a number of openings and very few takers. The assistance of all who read this can help in spreading the word. I am finding around a quarter of the section look at the site. I am also confirming who is currently listed in different databases and making it consistent with all and making sure the League database is up to date.
I understand some of these things may not appeal to everyone. That's fine. That's the beauty of the hobby. My hopes are to get as many as I can to come together as a team for a common cause, and that is Ham Radio. Promote your specialty interest, tell your peers, train the new hams, etc. There are some people out there who have been doing a great job of doing just that. And they stay with it! I will truthfully admit I have had periods of disappointment in this role, (ex: Boxboro) and wonder if I should really continue. It's when I see clubs or individual efforts that consistently make the effort is what encourages me to go on. I won't labor on this. I don't want this to sound like a politician's speech either. I just hope the message spreads.
I have heard some great suggestions and some of which I am or will be researching on. They were from you and thank you as these guides me to working on what may be best for our section. Continue to do that. I may not have an instant response, but I do keep the emails and review them often.
I hope everyone has a Happy New Year and I look forward to 2019 working with all of you. Thank you all once again!