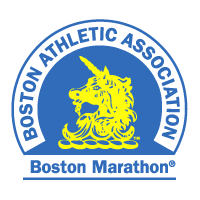 On behalf of the BAA Amateur Radio Communications Committee, we want to wish you a Happy New Year. It's hard to believe that 2018 has come to a close and we are heading into 2019, and with the new year also comes the 123rd running of the Boston Marathon. 
Today, January 3rd, 2019, volunteer registration will open for the marathon which is taking place this year on Monday, April 15, 2019. The sign-up process will be the same as last year and will provide you with a direct link once registration is open. Please be on the lookout for an email from the BAA, and we will also be asking for everybody's assistance in getting the word out about volunteering to help with recruitment.
Click here to register as a volunteer for the 2019 Boston Marathon. The registration deadline is Wednesday, February 6, 2019.
If you have any questions about the upcoming volunteer registration period, or the 2019 Marathon generally, please get in touch anytime. Volunteering at the Marathon is a big job, and we appreciate the time and effort everyone puts into it. We're happy to do what we can to make your work more comfortable or effective.
We look forward to seeing everyone again soon.
Thank you, and 73,
Matthew Forman, K6MCF
for the Boston Marathon Communications Committee
contact@hamradioboston.org