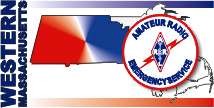 Good day to you. Please join me in welcoming Bob Meneguzzo K1YO to our staff as Section Emergency Coordinator. Bob is also the Tech Specialist for our section as well.
He has taken over from John, N2YHK who has been looking to step aside since I assumed SM duties. Thank you for your service to this section and staying with me during my search John.
Congratulations Bob!
73,
Ray KB1LRL