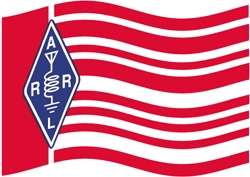 Just wanted to remind every ARRL member in the Western Massachusetts section of a ham radio employment opportunity at ARRL Headquarters in Newington, CT. Newington is not that far away for some of us in this section, especially for what could be a dream job for a lot of us.
The League is looking for a Contest Program Manager is responsible for all aspects of ARRL's Contest program, including receipt and processing of entries, quality of results, awards fulfillment, public outreach, program development and promotion, and volunteer coordination and management.
They are also looking for an IT Systems Engineer. This person would be responsible for the day-to-day operation of the organization's information infrastructure including desktop clients, server systems, LAN, WAN, e-mail, network storage and printing. This infrastructure supports both local and remote users.
For more information on either of these positions at ARRL Headquarters in Newington, CT, please see the ARRL Headquarters Employment Opportunities page.