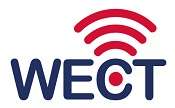 The Worcester Emergency Communications Team is looking for amateur radio assistance with the New England Season Opener Du/Triathlon on Saturday, May 11 from 7:00 AM to around 12:00 PM.
Assignments will vary but will generally include various checkpoints along the route, start and finish line, and shadowing the triathlon coordinators. Times involved with each of the assignments will vary as well.  The event will be held at the Hopkinton State Park and includes a swim, bike and run that travels through Hopkinton, Southboro and Ashland.
More details on the triathlons are available on the Max Performance website.
For more details on the amateur radio assignments or to sign up contact WECT Events, and let us know if you have UHF equipment with DCS / DPL when you sign up.