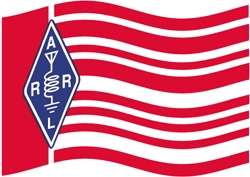 As announced recently on the ARRL HQ website, on September 30, 2019, the Official Observer program was sunset and replaced with the new Volunteer Monitor program.
As the last Western MA Official Observer Coordinator, I would personally like to thank all of the OOs that have worked in the section over the years and have helped the community by helping bring innumerable issues to resolution over the years, and sent out plenty of Good Operator cards to let our fellow hams know when their good operating has been noticed and appreciated by others.  I'd also like to thank those that have become the new Volunteer Monitors and whom will work directly with the FCC and their continued support of the amateur radio community.
For everyone going forward, for the near future, if there is a need for Volunteer Monitor assistance somewhere, please contact Volunteer Monitor Coordinator Riley Hollingsworth K4ZDH by email.  Mr. Hollingsworth once handled Amateur Radio enforcement as an FCC employee and is now the liaison between the FCC and the ARRL in regards to the Volunteer Monitor program.
Thanks again and 73,
Gil WK1H