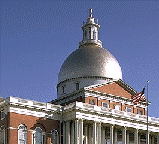 These changes will go into effect on February 23, 2020.  There will be a grace period until the end of March 2020. So if you're stopped, only expect a warning. But after that, a first offense will mean a $100 fine; second offense $250; and a third or any subsequent offense will cost you $500. Habitual offenders could also be subjected to auto insurance surcharges or driver training. 
The best ways to avoid being ticketed for your lawful use of amateur radio while mobile is to have the appropriate documentation in the vehicle with you.  The idea is that you provide the police officer in question with this information, your chances of the officer giving you a ticket for what is clearly legal exempted radio operations will be substantially reduced.
Please continue to use your best judgement regarding your safety and the safety of others on the road with you and don't operate your radios unless it is perfectly safe for you to do so.  However, be prepared to ensure that all our hard work to get this amateur radio related exemption codified into the law isn't wasted by making sure you are ready with the correct documents if you are pulled over for this reason.