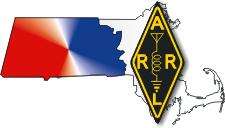 I'm happy to report that, with the help of many others, I've compiled a list of known good club presenters and topics.  The purpose of the list is to help clubs in the section in selecting and asking people to come to their club meetings to speak and present on a variety of interesting topics.
The list can be viewed by going to What We Do > Clubs > WMA Club Presenters List in the main navigation menu above.
If anyone has any additions or changes for the list, please let me know.  Otherwise, I'd like to thank everyone that helped me putting this together, and especially everyone that elected to be on this list.
Thanks and 73,
Gil Hayes WK1H
WMA ARRL Affiliated Club Coordinator