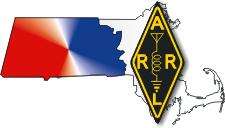 A short time ago, Section Manager Ray Lajoie KB1LRL asked the members and clubs throughout the section to provide information on a variety of nets that are being run throughout the area.
The output of this activity is now available!  The net listing is available on the main navigation menu What We Do > Operating > Net Listing.
Special thanks to John Nitzke, KF1KI for putting the listing together for us!