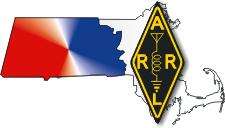 Hello everyone, it's been kind of quiet out there lately, even the crickets aren't saying much. The only thing that has been happening is some of our staff has resigned their post's for various reasons. Some of it is that there has been little progress in plans and activities, etc. in the ARES department. Remember, we have been building our ARES group from ASHES- nothing! Bob, K1YO has been working many hours on many facets along with getting the staff together and along with some on board who have been contributing to put the program to functionality. Without volunteers who are willing to participate to get the movement moving better, it will be slow as snails. I have been continuously seeking people to help and I hear the deafening silence all the time. Keep in mind, we could get a blizzard this year of epic proportions with huge power outages and people seeking shelters and stranded in their homes. Ask yourselves this, Are we ready? The help wanted sign is out. To those who have been working hard with our group, again, many thanks for your efforts.
Earlier, I posted a member Ken, WB8PKK is putting together a venue where we will have tech classes and VE sessions during the months of January and February. The Masonic hall in Gardner has provided their dining hall with a new air filtration system to conduct the sessions. We have a number of people signed up for the sessions and am looking for volunteers to assist in teaching or conducting the testing. Give Ken a email at backhoeken@yahoo.com for more information. Additionally, the Boston chapter is expressing interest as well in getting something together and have invited the Eastern Mass section partners as well.
These sessions have become a controversial subject not just here but across the country. There are those that hold a very traditional approach to teaching and testing and expresses their opinion loudly of that. I, myself do like to embrace the traditional methods but understand there is also a need to adapt with the times. Remote testing and learning and other forms are getting to be the "norm" to get people taught and licensed. My take on this is to look at the other traditional method of making active hams. That's Elmering! This was also embraced in times past and has since gone away. The way I see it, regardless of how we get people interested and licensed under the FCC guidelines, Elmering and Mentoring those to become grounded in the hobby will be the key in the success in the hobby. Those who participate in this can actually teach those traditional methods they embrace so tightly.
That was a mouthful this month. I really hope you give things a thought and see about doing something which can get a lot of positives and growth in this great hobby for all!
I hope you all have a safe, healthy Thanksgiving in the best way you can.
73,
Ray KB1LRL