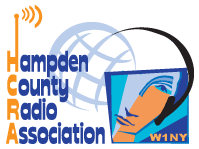 The Hampden County Radio Association will be running an Online Technician Licensing Class starting this February. The classes will be conducted over Zoom.
The class will run weekly for 5 weeks on Wednesday evenings from 7 PM to 9 PM. The class will start on February 3 and conclude on March 3.
For more details or to register for the class, please see the sign up form on the HCRA website.
Please spread the word!