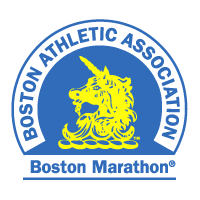 This just in from the BAA to all its volunteers. More details on the BAA announcement on their website.
We hope you are safe and healthy. We wanted to provide you a short update on 2021 Boston Marathon plans in light of today's public statement from the Boston Athletic Association (BAA).
The BAA statement can be seen here:
https://www.baa.org/fall-2021-boston-marathon-date-selected
Per the BAA, a Boston Marathon race date for 2021 has been set for Monday October 11th, 2021, which is the Columbus Day holiday, and a virtual option will also be offered. This race date assumes that the Massachusetts statewide reopening plan will allow road races at a large scale such as the Boston Marathon to take place. Additional details, including field size for the in-person race, registration dates for runners and volunteers, safety measures and protocols, and participant requirements that will be in place, are still being determined and will be communicated when available.
Our team continues to be engaged with the BAA at both the Organizing Committee and Medical Committee levels regarding the 2021 Boston Marathon. We have continued to meet regularly as an Amateur Radio Communications Committee in an attempt to review some of the issues of past events to more proactively address them for this year's 125th running of the Boston Marathon..
Over the next few weeks, in addition to our proactive review of some of the issues seen in past marathons, we will be working with the BAA to send out a survey to our volunteers to gauge how comfortable you would be, given your specific personal situations, to participate in this year's marathon on the October 11th, 2021 date. The availability and comfort of all volunteers, including Amateur Radio Operators as part of the thousands of volunteers of our race, is very important. These surveys will help inform the Communications Committee and the BAA of what r services our team can offer them this year.
There are still many details to be finalized and will be forthcoming as stated in the BAA press announcement. We will keep you posted as updates become available and questions are answered. We will continue to release updates as appropriate in coordination with the BAA. Thank you for your continued support of the BAA and the Boston Marathon.
As always, we welcome your correspondence and questions on volunteering to our general mailbox: contact@hamradioboston.org.
Thank you, and 73,
Boston Marathon Communications Committee
contact@HamRadioBoston.org